Tracey is also an expert in the use of central desensitisation approach for the management of persistent or chronic pain.
Tracey is able to help you to manage your persistent pain conditions which may be sporting or non – sporting injuries, neuropathic pain, musculoskeletal pain,  widespread body pain, phantom limb pain, brachial plexus injury pain, post-operative pain, recovery from surgery, back pain, neck pain, fibromyalgia, regional pain syndrome, complex regional pain syndrome, focal or other dystonia, functional pain, visceral pain, temperomandibular joint pain as well as radiculopathy, or neuropathy. 
Tracey knows how difficult persistent or chronic pain can be, and how it adversely affects one's quality of life. Pain is a protective mechanism for the human body, but sometimes it does not switch off when it should, e.g.  after an apparently minor injury or surgery. This persistent pain condition is very real and can be distressing.  Tracey can help with diagnosis and setting up a treatment strategy. She has particular expertise in the central desensitisation method for treatment. This approach applies holisitc and integrated management for your persistent pain condition. 
Tracey provides a coordinated treatment approach involving other members of the healthcare profession, including the general practitioners (GP), and depending on the situation, pain anaesthesia, occupational therapy, musculoskeletal physician, surgery, psychology. Tracey works as part of a wider virtual team of general and specialist healthcare practitioners to provide an inter-professional collaborative approach. Persistent pain can be a difficult condition to treat and Tracey finds that involving others at the right time can make a difference.
Tracey Pons (PhD, U Otago) has a doctoral degree in health and is a Registered Physiotherapy Specialist (Pain) with the Physiotherapy Board of NZ. She has authored a number of international journal papers on the treatment of persistent pain, and presented at multiple conferences.
Contact Tracey Pons directly to make an appointment with your referral.

In the Physiotherapy Specialist role Tracey serves the Canterbury region and the wider South Island or North Island of New Zealand. She is a Registered ACC provider. Physiotherapists are welcome to make referrals and attend the consultations sessions with Tracey.
Available clinical hours:
Monday to Friday 8am to 6pm.
Please phone or text 0212362111 or email for your booking when you have your referral. Email details on previous page.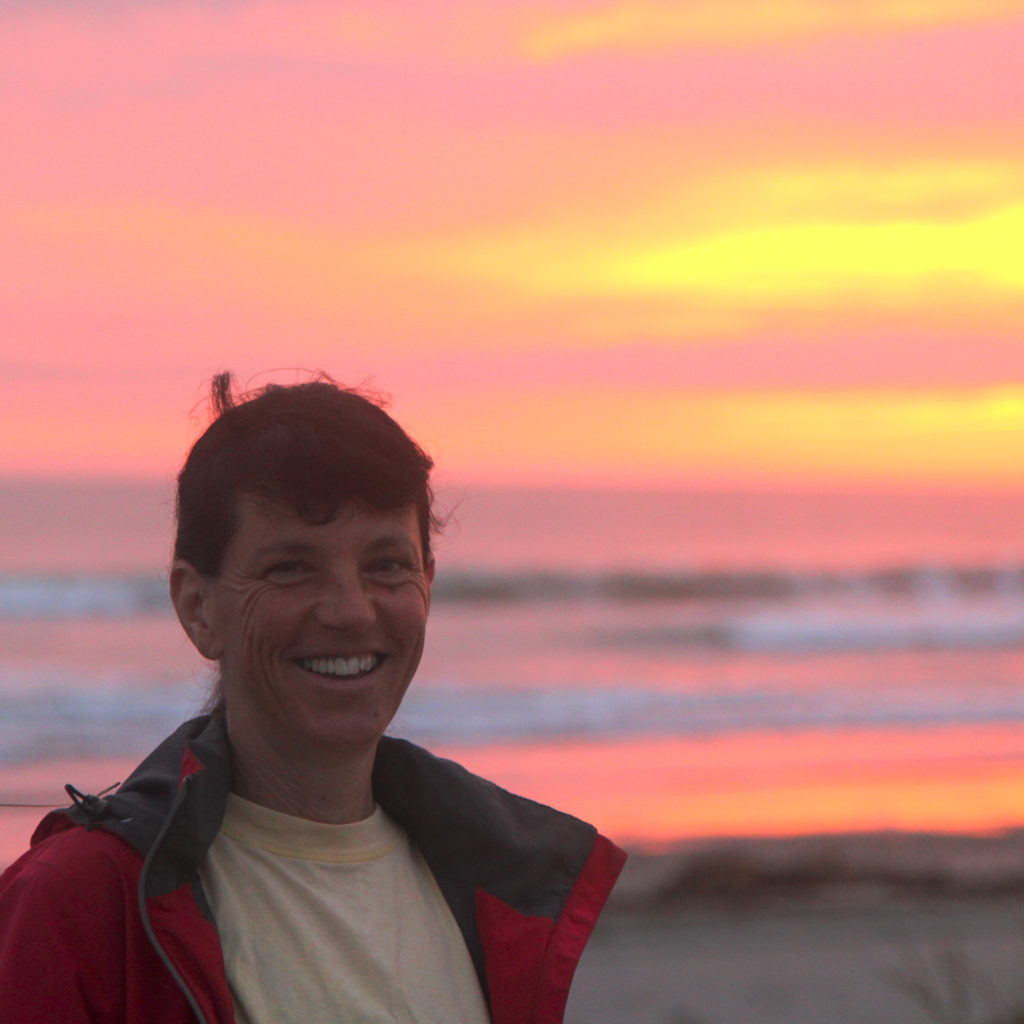 The New Zealand dawn is always a special moment.